Every year for St. Patrick's Day I load up the smoker with corned beef brisket to make homemade pastrami. Being Irish, this is the perfect meal that combines my heritage with my passion for barbecue. This year's pastrami smoke-out took place a couple weekends ago, and was once again a huge success. But now that I've been eating sandwiches for the better part of two weeks, it's time to throw a little variety into the mix. My buddy Gish was having a grilled pizza party for March Madness, so we packed up the pastrami fixins to test out a new grilled Reuben pizza recipe.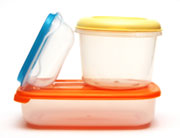 Gish is a master home-brewer, and his fascination with yeast had led him into developing his own beer dough recipe. I don't have the recipe that he uses, so you'll just have to make do with a store-bought dough, or you can run a Google search for pizza dough recipes and pick out one that you like.
Once you've got the dough formed into the pizza shape you want, top it with a thick layer of dark brown mustard and sauerkraut.   This will add good moisture to your cooked pizza.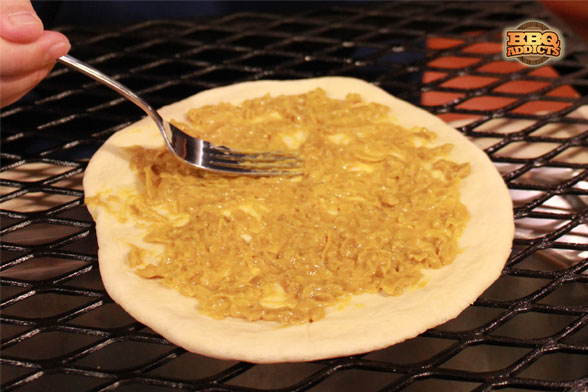 Next, pile on the sliced pastrami. The one I made could have used a little more meat, so doesn't hesitate to load up. Just think of those giant Reuben sandwiches in the New York delis. More is definitely better in this case.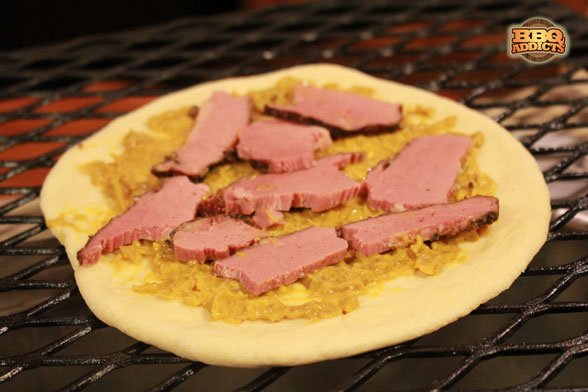 Top the whole thing off with fresh grated Jarlsberg cheese. A traditional Reuben uses Swiss, but I really like the flavor of Jarlsberg. It's similar to Swiss, but has more nutty and sweet flavors. Plus I think it melts a little better than Swiss, which works well for pizzas.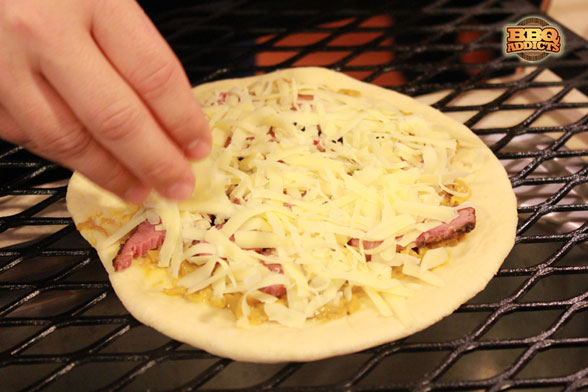 The grill racks were slid back inside the Good-One Rodeo, which we had cruising along at 400 degrees, for about 20 minutes (or until the crust was crispy and cheese was melted). We had the top two racks loaded with pizzas, and the upper one was running just a little hotter, so the pizzas on the lower rack stayed in a couple minutes longer.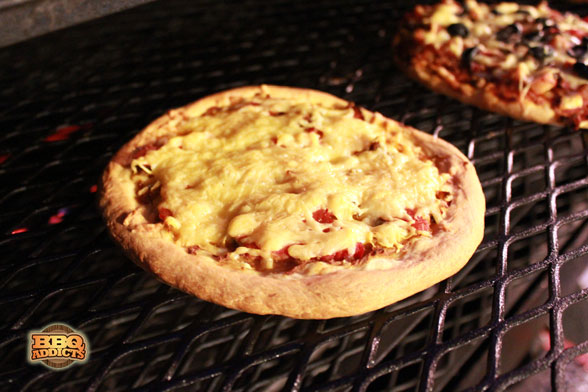 Just before serving I drizzled thousand island dressing across the top of the pizza.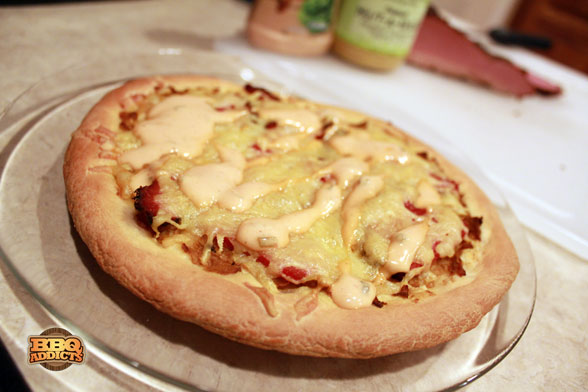 I must say that this thing came out fantastic! So much so, that we made another one so everyone could have a slice. This recipe is definitely a keeper, and may have even inspired me to make pastrami more than once a year!