This is what I consider to be a perfect steak marinade recipe. It's full of ingredients that compliment the natural flavor of the beef without overpowering it. This steak marinade recipe also pairs perfectly with The Baron's Steak Seasoning recipe and my Homemade Steak Sauce Recipe.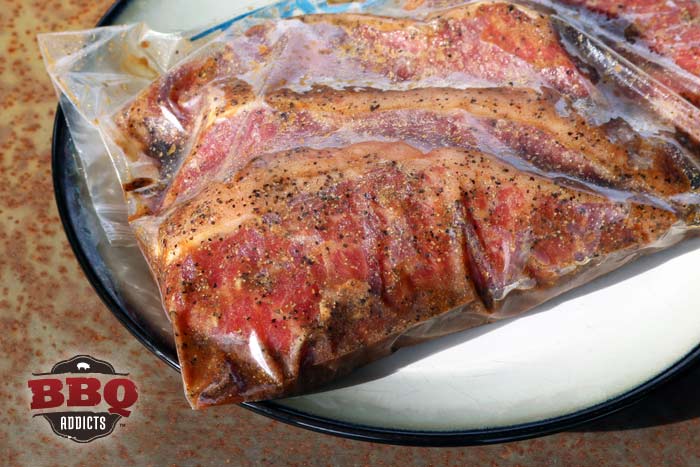 Ingredients
2 tablespoons sea salt
2 tablespoons cracked black peppercorns
1 tablespoon minced garlic
1 tablespoon grated fresh ginger root
1/4 cup low salt soy sauce
1/2 tablespoon white pepper
2 tablespoons light brown sugar
Directions
Combine all of the ingredients and mix well.
Place the steaks in a large plastic bag and cover with the marinade. If marinating more than one steak in the same bag then make sure the entire surface of each steak has been coated with the marinade liquid.
Refrigerate at least three hours flipping the bag every few hours. If possible, I recommend letting the steaks marinate overnight.
Paul Kirk is Kansas City's Baron of Barbecue.  He's won over 575 cooking and barbecue awards (including 7 World Barbecue Championships), authored 12 barbecue cookbooks, was a founding member of the Kansas City Barbeque Society, and a 2015 inductee into the Barbecue Hall of Fame.