With summer quickly approaching, grilled steaks are on everyone's menu. To help you grill flavorful restaurant quality steaks in your own backyard I'm going to do a series of posts dedicated to the layers of flavor that go into creating a delicious grilled steak. And what better way to start than with my Baron's Steak Seasoning recipe!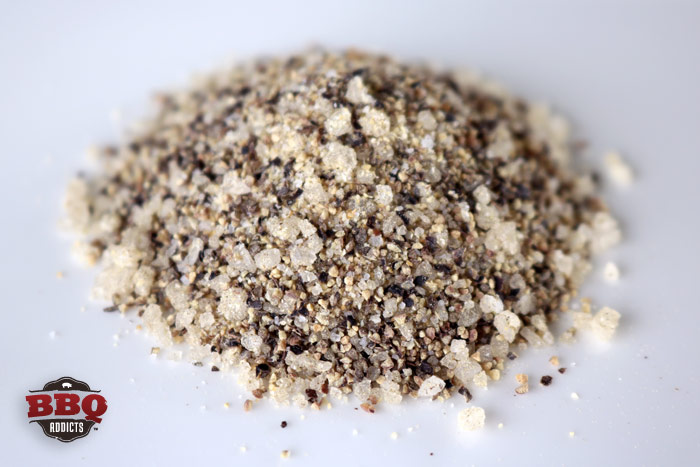 There are plenty of great commercial seasonings on the market, but when it comes to a steak seasoning I err on the side of simple. The Baron's Steak Seasoning recipe is basic mixture salt and pepper, with a few simple additions. This recipe also pairs perfectly with The Baron's Steak Marinade Recipe and my The Baron's Steak Sauce Recipe.
Ingredients
1 tablespoon sea salt
1 tablespoon ground Malabar black pepper
2 teaspoons granulated garlic
1 teaspoon white cane sugar
Directions
Combine all of the ingredients and blend well.
Place in an airtight jar and store in a cool dark place until ready to use.
Paul Kirk is Kansas City's Baron of Barbecue.  He's won over 575 cooking and barbecue awards (including 7 World Barbecue Championships), authored 12 barbecue cookbooks, was a founding member of the Kansas City Barbeque Society, and a 2015 inductee into the Barbecue Hall of Fame.