A lot of people like to use a steak sauce on their steaks. The best part about making your own steak sauce is that you can adjust the ingredients to your own liking. This homemade steak sauce recipe browns up nicely when cooked and tastes similar to the popular A.1. Sauce. It yields about 2 1/2 cups of homemade steak sauce and pairs perfectly with The Baron's Steak Seasoning Recipe and The Baron's Steak Marinade Recipe. Enjoy!.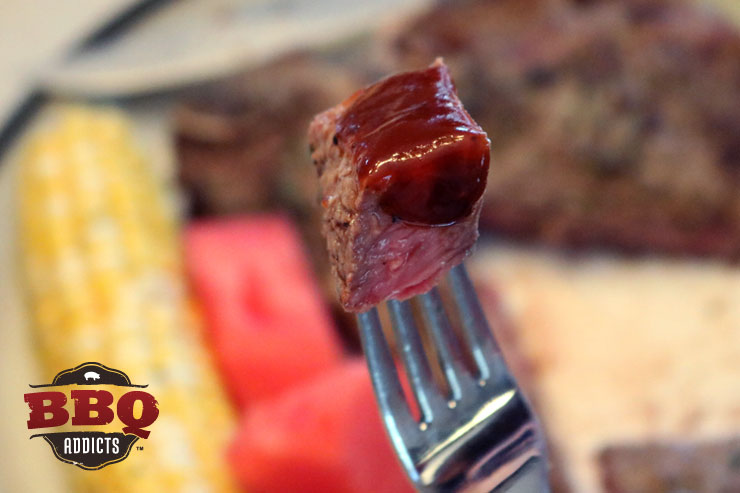 Ingredients
1 cup ketchup
1/2 cup onion, grated
1 large clove garlic, pressed
1/4 cup water
1/4 cup Worcestershire sauce
1/4 cup lemon juice
1/4 cup cider vinegar
2 tablespoons soy sauce
2 tablespoons brown sugar
1 tablespoons prepared mustard
Directions
Combine all ingredients in a small saucepan and simmer uncovered for 30 minutes or until it reaches a good consistency, stirring occasionally.
Cool and strain to remove the onion and garlic. Store in refrigerator.
Paul Kirk is Kansas City's Baron of Barbecue.  He's won over 575 cooking and barbecue awards (including 7 World Barbecue Championships), authored 12 barbecue cookbooks, was a founding member of the Kansas City Barbeque Society, and a 2015 inductee into the Barbecue Hall of Fame.