It's taken a full week, but I've finally managed to dig myself out from under the mountain of hate mail I received from posting a vegetable recipe on our BBQ site. Well, we've heard your complaints and now we're firing back with a Super Bowl themed recipe that's sure to satisfy your carnivorous tendencies.
When Ben Roethlisberger burst onto the NFL scene in his rookie season, local Pittsburgh restaurant Peppi's Old Tyme Sandwich Shop anointed him with the highest honor a young athlete can receive…his own personal sandwich.  By pulling inspiration from Big Ben's physical prowess and on-field abilities, the guys at Peppi's came up with a unique blend of beef, sausage, eggs, cheese and onions to represent their young stud.  Here we are a few years later and Mr. Roethlisberger has once again led his team into the biggest game of the year.  To honor their accomplishment, we're paying tribute to the Steel Curtain by constructing this new found Pittsburgh classic…with a few slight modifications!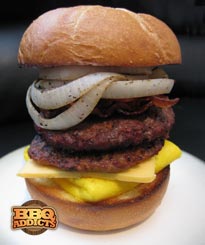 It may surprise you to know that the official Roethlisberger Sandwich is not actually a burger, but rather a loose meat sandwich.  In my book that's a cardinal sin, especially with "berger" in his name, so we'll be pattying both the sausage and beef into 1/3 pound rounds to turn the Roethlisberger Sandwich into a true Roethlis-BURGER.  In authentic pitmaster style, I seasoned my beef patties with a thin layer of brisket rub to add in a little extra BBQ flavor.  You can do the same with the sausage patties, but I chose to let the intended spicy flavors shine through.  Toss the burgers on your favorite grill until they're cooked to your liking.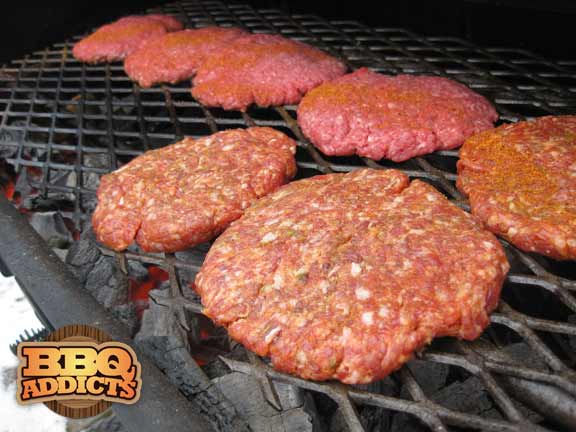 The next upgrade we're bringing to the Roethlis-BURGER is the addition of a small bacon weave.  Cut three strips of bacon in half and make a tight 3×3 bacon weave.  As many people have learned from trying the Bacon Explosion recipe, bacon grease and direct heat don't mix.  The grease drips down onto the coals causing flare ups, which ultimately results in your food catching on fire.  So go ahead and fry this on the stove top while your patties are on the grill.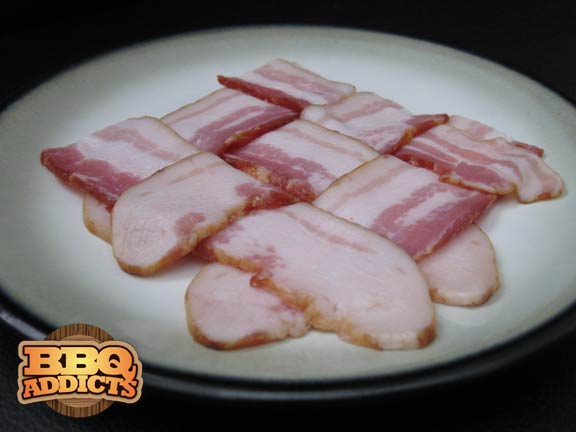 It's a shame to throw out perfectly good bacon grease, so toss in a few freshly sliced onion rings and saute until caramelized.  Once the onions are cooked to your liking, remove them from the skillet and set aside.  While the skillet is still hot, pour in two beaten eggs.  You'll want to cook the eggs like you're preparing an omelet, but give it a few extra folds so that it will fit nicely on the bun.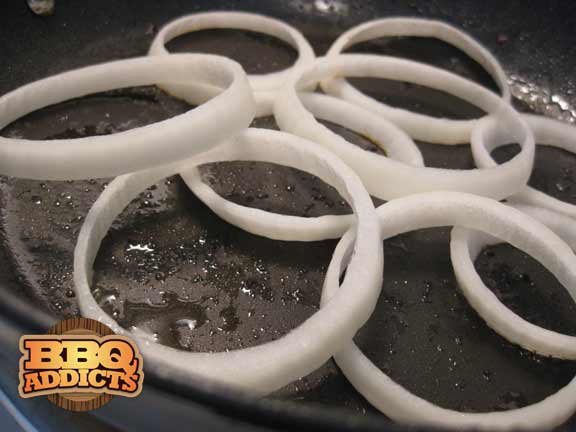 Now that we've got all of the components prepared, it's time to start assembling the Roethlis-BURGER.  We'll be starting off with a buttered and toasted kaiser bun.  The traditional Roethlisberger Sandwich is served on a Portuguese roll, but the oblong shape isn't very conducive to our burger patties.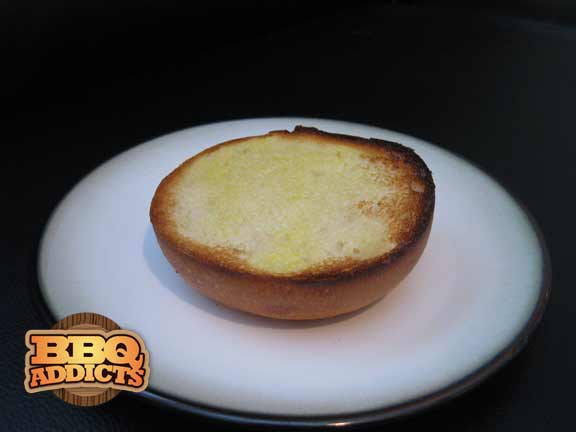 Next up, place the scrambled egg patty on top of the toasted kaiser bun.  It's worth noting that Peppi's included scrambled eggs in their sandwich as a tribute to Big Ben's ability to scramble when under pressure.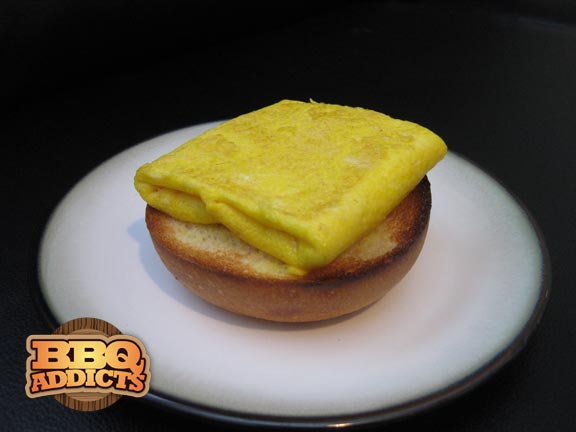 Since Ben is an All-American guy, we'll be placing a thick slice of creamy American cheese on top of the eggs.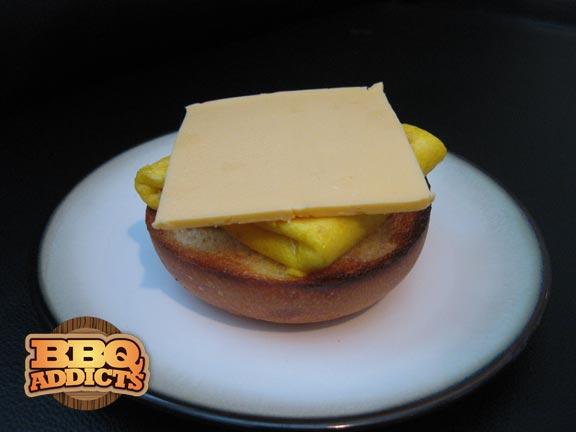 Now place a warm patty of spicy Italian sausage directly on top of the American cheese.  I'm not too sure what inspired the use of sausage, so we'll just chalk this one up to being damn delicious.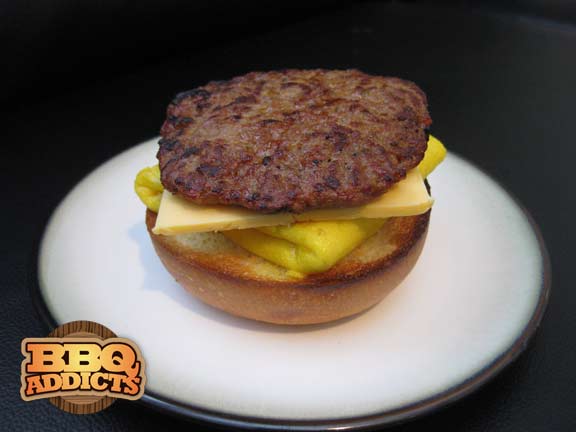 Place a juicy hamburger patty on top of sausage.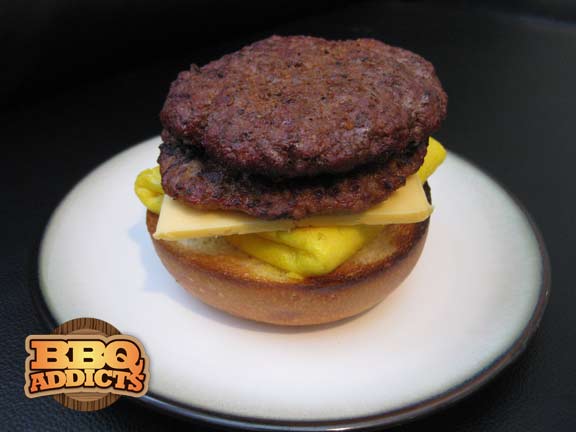 Now round out the meat layer with the 3×3 bacon weave.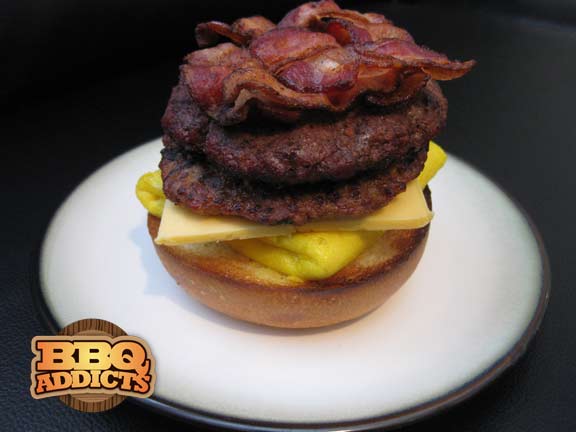 And top the whole thing off with the bacon fried onion rings.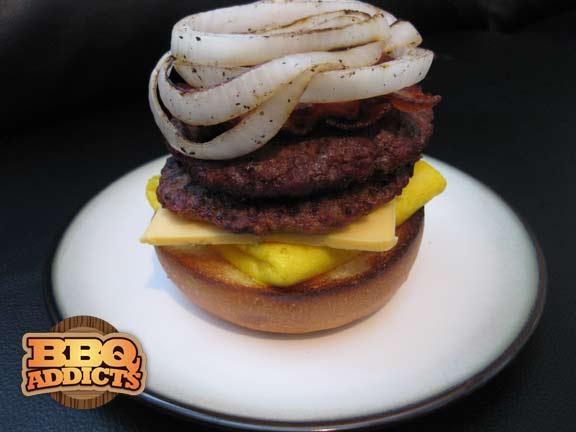 Set the other half of the butter toasted kaiser bun on top, and the Roethlis-BURGER is now complete!  Serve with a side of french fries seasoned with your favorite BBQ rub and you've got the perfect meal to help you cheer the Steelers on to victory this Sunday.  Unless of course you're a Cardinals fan…in which you'll want to check back here tomorrow.